We have had a BIG splash with our recent acquisition of Adirondack Plastics & Recycling which has expanded our plastics recycling.
Our recycling facilities are custom-built to handle all plastic recycling needs. We have invested in the latest technology including our sink float/hot wash line for cleaning and sorting of plastics using a densifier and system.
We recycle commodity grade, engineering grade, and ocean bound plastics to create a more circular economy.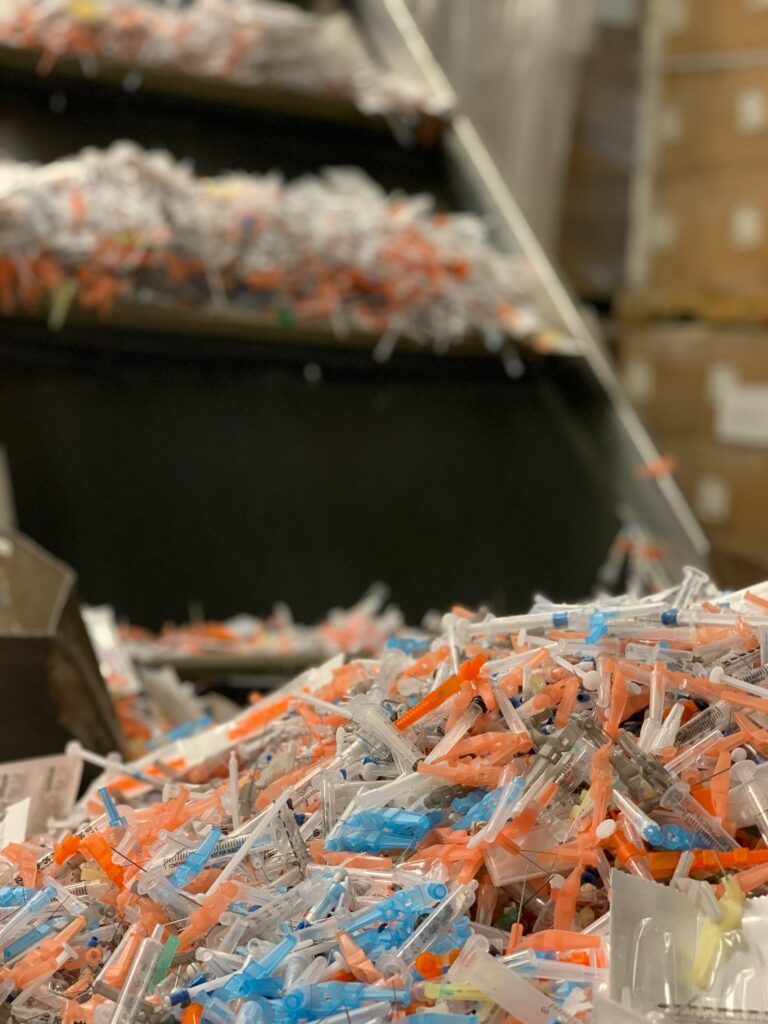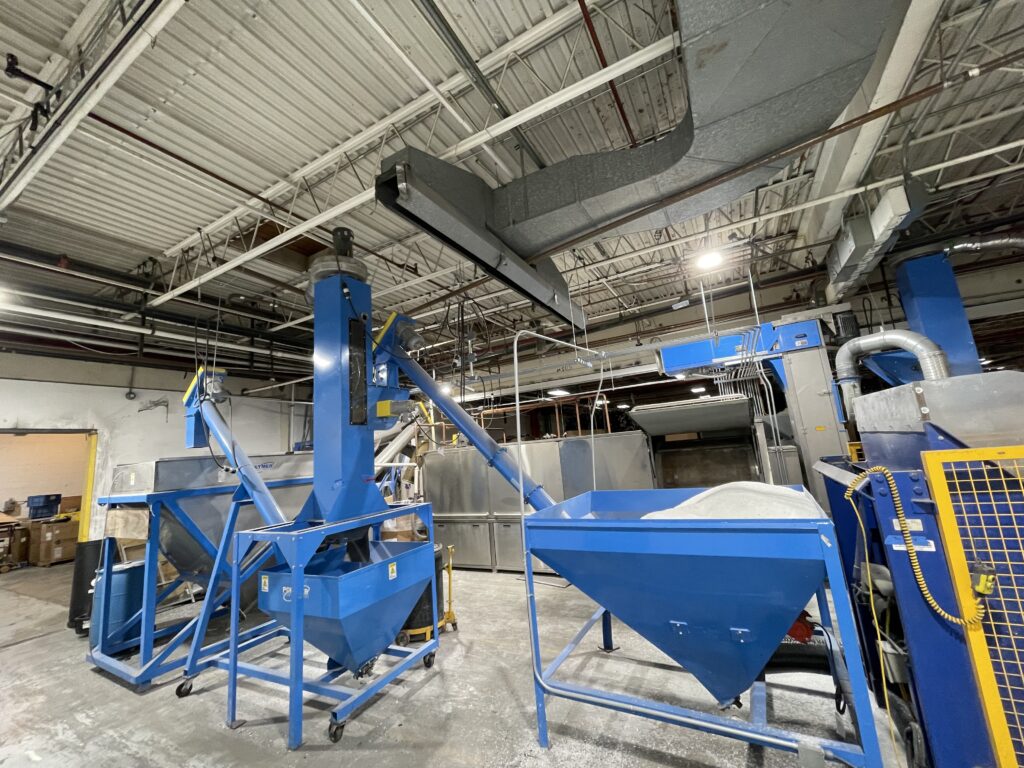 Our state-of-the-art wash line allows our team to take dirty regrind, separate like material, and clean the material through several different steps within the machine.
We recycle over 20 million pounds of plastic and textiles per year for hard to recycle items and work with packaging, medical, consumer goods, lifestyle brands and others striving to divert waste from landfills to create a more circular plastics economy. With this work, we are also able to provide a Certificate of Destruction to any and all companies, when applicable.
We have several machines that complete the product destruction and grind down the materials. The 3 most notable machines are the Veco, Rapid, and the Republic grinders.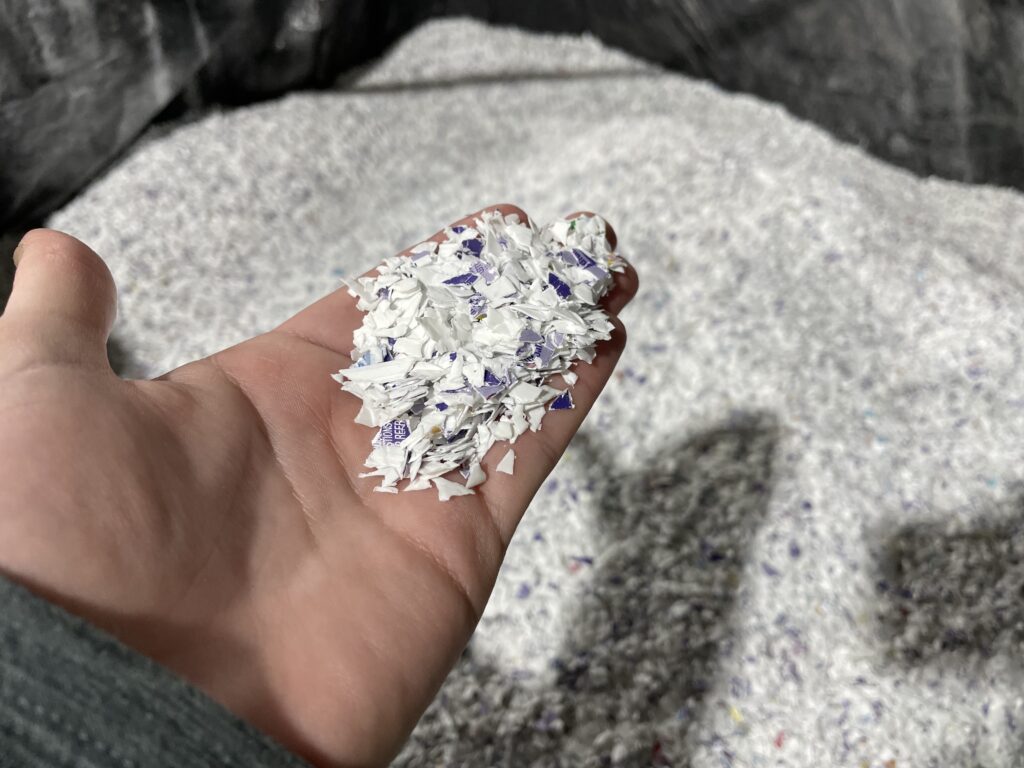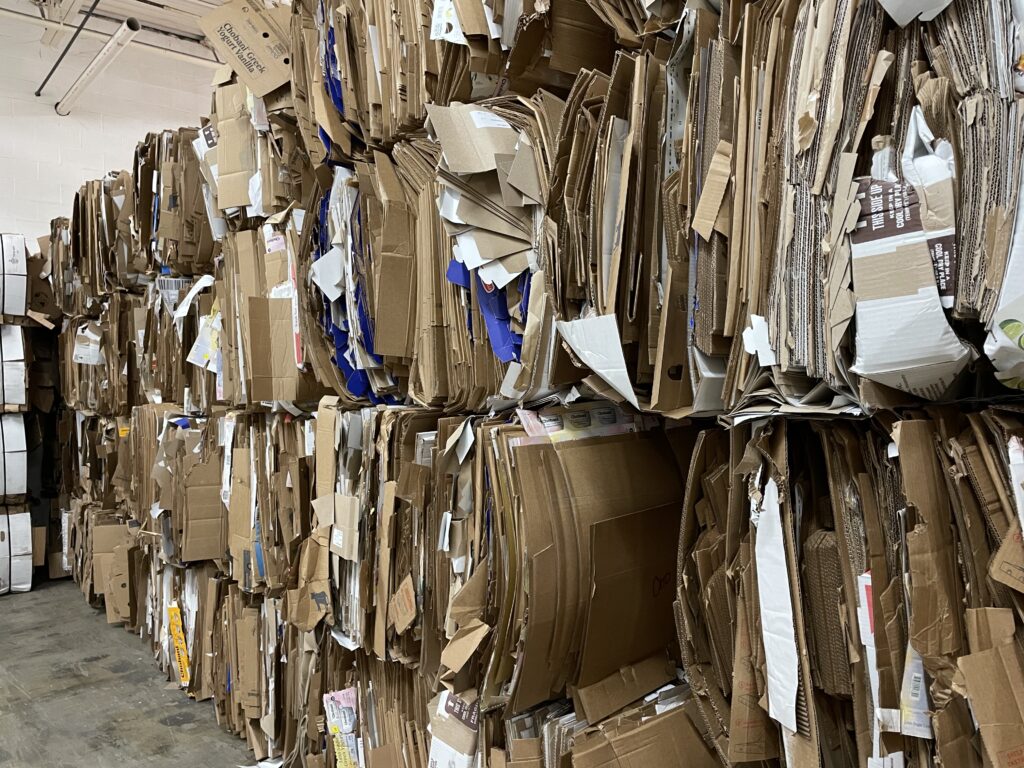 Did you know every ton of paper recycled saves more than 3.3 cubic yards of landfill space and 17 trees?
We have vertical balers capable of processing all types of paper waste. Acceptable items include but are not limited to:
Books
Boxes
Cardboard
Catalogs
Chipboard
Computer paper
Hard White
Mixed Paper
Newspaper
Paperboard
Rolls
Tissue